The MANDOLA consortium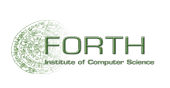 The Foundation for Research and Technology - Hellas (FORTH), established in 1983, is the largest Greek State R&D Centre. FORTH hosts six major Research Institutes. The Institute of Computer Science (ICS) has established an internationally acknowledged excellence in conducting basic and applied research, developing applications and products, and providing services. FORTH, besides its pioneering contributions in the sector of Information and Telecommunications Technologies in Greece, cooperates, in the context of European and international collaborative R&D programmes, with universities, research centres and other organisations at national and international level, thus contributing to the exchange of scientific ideas and the creation and transfer of new technologies. The research directions at ICS take into consideration the state of the art, international trends, research and technological challenges worldwide, as well as the national needs of the public and private sectors. FORTH represents Greece in the European Research Consortium for Informatics and Mathematics (ERCIM), an organisation dedicated to the advancement of European research and development in the areas of information technology and applied mathematics.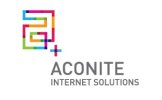 Aconite Internet Solutions Ltd is headquartered in Ireland. The company offers expert consultancy for organisations who need to harness the resources of the Internet, particularly in the area of Internet Safety and cybercrime. Aconite has conducted advanced research and delivered seminars across Western, Central and Eastern Europe and the Caucasus to law enforcement, judges and prosecutors on a complex range of internet issues including identity fraud, pishing scams, hacking, malware (including spyware, adware, virus, trojans), illegal content such as hate speech, terrorist websites, child pornography, adult pornography, online gambling, drugs and mobile technologies.

The International Cyber Investigation Training Academy is a non-governmental organization working in the field of combating cybercrime, strengthening cyber security and cyber safety. The overall goal of its activities is to increase the knowledge base related to the use of information and communication technologies for committing crime among the institutions involved with the investigation and prosecution; develop awareness raising and training among public institutions responsible for the protection of critical information infrastructures; and increase Internet security culture among corporations and users.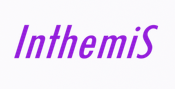 Inthemis was established in 2009 and is a private centre of research and training specialised in information and communication technologies (ICT) related legal, regulatory and ethical issues. Most of Inthemis's activities consist of legal analysis and research activities, in relation to ICT legal and ethical issues, with a particular focus on the protection of fundamental rights including the rights to privacy and to personal data protection.These activities take place within the framework of projects funded or part-funded by the European Union, the French public authorities or on request of other client organisations. Other Inthemis activities are training activities, and are currently consisting in developing and delivering specific training courses on demand or within the framework of specific funding programmes.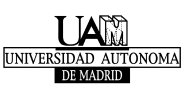 The Autonomous University of Madrid (UAM) is a Spanish public university established in 1968. The functions of the Autonomous University of Madrid in the service of Society, are i) the creation, development, transmission and criticism of science, technology, culture and art, always oriented to freedom, sustainable human development, justice, peace, friendship and cooperation between peoples ii) preparation for the exercise of professional activities that require the application of scientific knowledge and methods, as well as creative activity in all fields, ii) scientific and technical support to cultural, social and economical development in all areas, both national and international, iv) the dissemination of knowledge and culture through the University and permanent learning and v) the development of a model of multidisciplinary education, that is ethically oriented towards finding solutions concerning humans rights, the environment, gender relations, attention to persons with disabilities, to eradicate poverty and to economic and social justice between peoples, through the promotion of knowledge, values, attitudes, skills and behaviour patterns committed to a sustainable human development.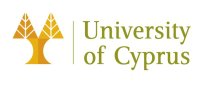 The University of Cyprus (UCY) was established in 1989 and is the main research organisation in the Republic of Cyprus. The Department of Computer Science belongs to the University's School of Pure and Applied Sciences and has a full-time staff of 21 faculty members, 5 teaching-staff members, several adjunct professors, over 50 full-time researchers, 400 undergraduate and 80 postgraduate students. The Department offers a B.Sc. program in Computer Science, as well as five specialised M.Sc. programs and a Ph.D. program in Computer Science. Over the last 6 years, the Department has been involved in more than 130 research projects funded by the European Union and the Cyprus Research Promotion Foundation with total funding of over 13 million Euros. The Laboratory for Internet Computing (LINC) was established in 2001 (originally named High-Performance Computing Systems Lab, HPCL) and is part of the Department of Computer Science. LINC has extensive experience in a wide range of topics in network-centric computing and software for large-scale distributed systems: Cloud, Grid and Peer-to-Peer; Content Distribution Networks, Software Search Engines, Semantic Web and Web 2.0 technologies; Vehicular Services, Mobile Sensor Networks, Mobile Agents.

Founded in 1289, the University of Montpellier 1 (UM1) is a multidisciplinary structure that covers several high areas of education and research through 9 components (7 U.F.R. - Education and Research Units - and 2 institutes): law, economic sciences, economic and social administration, general administration, business and management sciences, medicine, pharmacy, odontology, physical and sportive activities techniques and sciences. In those areas of education, the University provides a wide range of trainings to more than 23.000 students, including students from the European Union, to whom it can deliver 518 different kinds of degrees (258 national degrees, 260 University degrees). In the field of research, the UM1 welcomes 9 doctoral schools and 62 research teams for a total of 540 researchers. 800 Ph.D. students are working within 40 research laboratories, for a delivery of 135 Ph.D. per year. The UM1 favours topics and research programs in innovative sectors and the use of the most modern methods for scientific creation and development. The UM1 plans to pursue its development in the fields of education and research, to pursue an active policy of agreements with research teams internationally, and to favour the taking off of an education and research pole on Information security and cybercrime, involving laboratories and other structures that have already a significant experience in the areas of criminal sciences, information security and computer networks.